Corporate Office Positions
No Openings at this time

Sbarro was recently certified as a "Great Place to Work" and for good reason. Our restaurant managers and team members enjoy so many wonderful benefits: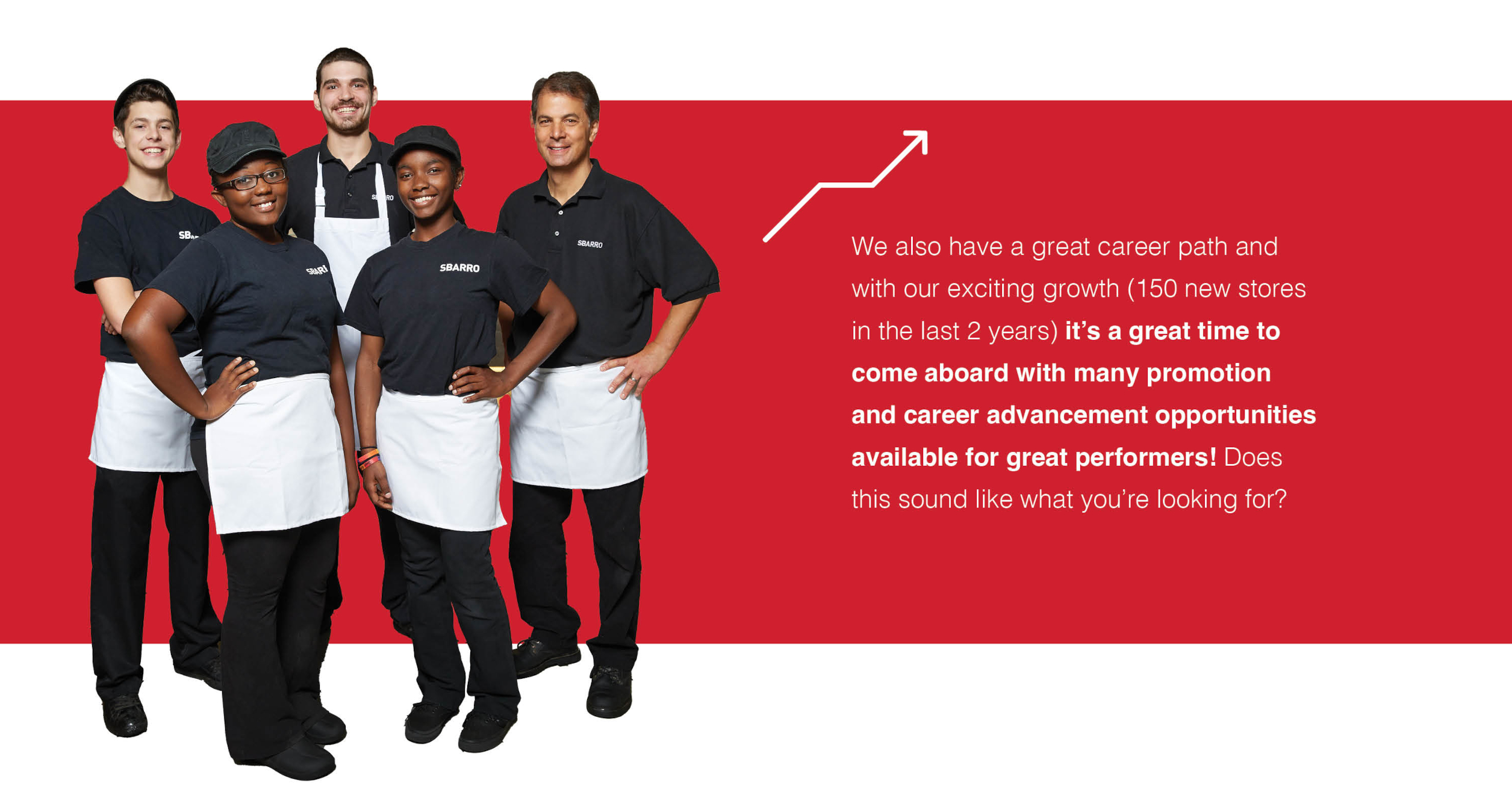 Our History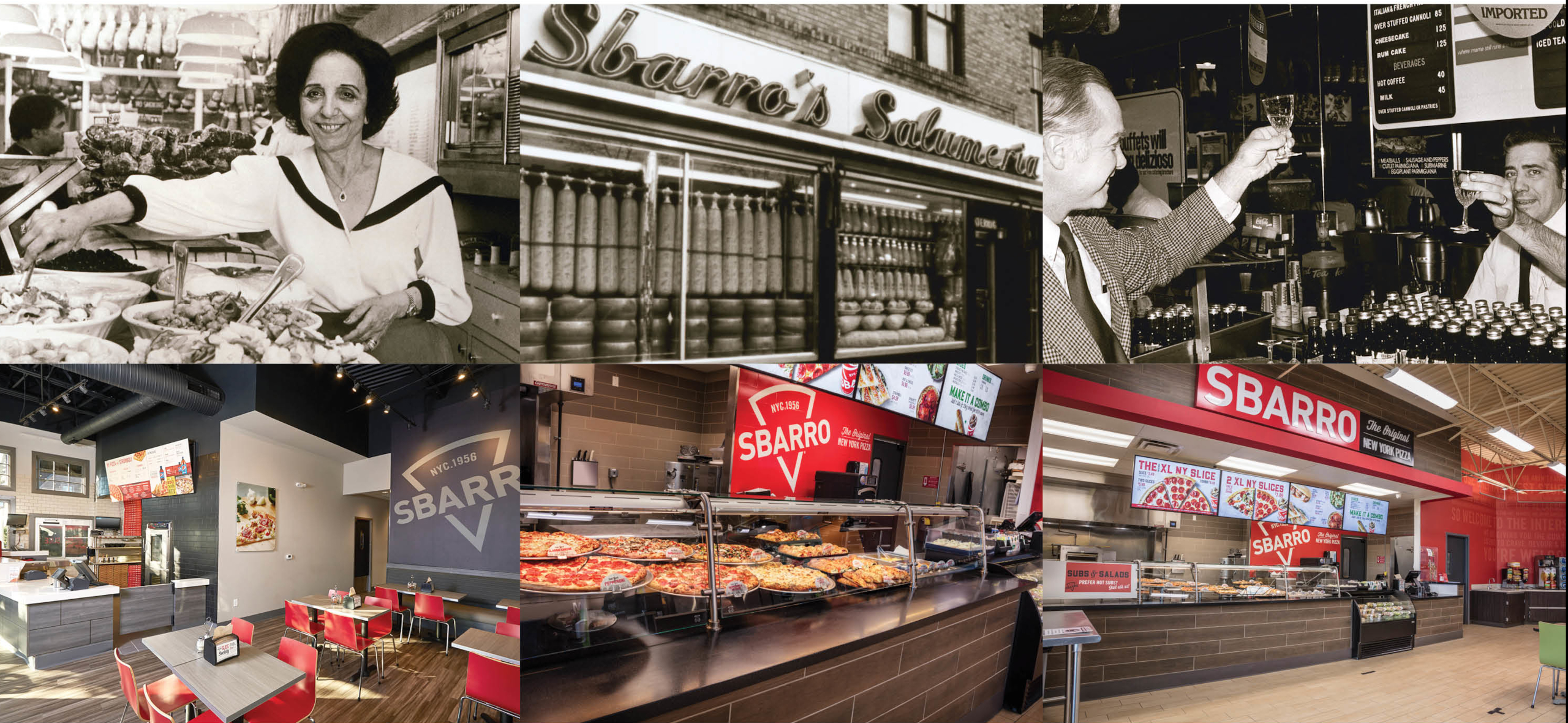 Sbarro's roots go back to Naples, Italy where for Gennaro and Carmela Sbarro (who eventually became known as Mama Sbarro), the art of crafting Italian cuisine was a way of life. The couple and their three sons, Mario, Joseph and Anthony, immigrated to America in 1956 to pursue their dream of owning a successful business in the United States. They soon opened an Italian grocery store in Brooklyn, New York and the Sbarro Italian offerings were born. The quality of the food was surpassed only by the Sbarro family's passion for their guests, a people-oriented foundation that continues to provide the highest standards of guest service today.
In fact we model our operations today after Mama Sbarro's eight key principles which include:
1) Welcome every guest, 2) Smile and be friendly to everyone, 3) Display food abundantly, 4) Serve high quality products, 5) Sample, sample, sample, 6) Suggest menu items to try, 7) Keep the restaurant clean at all times, and 8) Thank every customer and invite them to return
Sbarro currently operates nearly 650 restaurants in over 20 countries all over the world. You'll find us in malls, convenience stores, airports, travel centers, casinos, hospitals, amusement parks and more! The company is owned today by David Karam who joined Sbarro in 2012 and is also our Chairman of the Board and CEO. Sbarro has been featured in the media including spots in The Office, The Middle and 30 Rock. In 2015, Sbarro was named as Yahoo!'s 2nd best Nationwide Pizza Chain and in 2017, Sbarro was named as Restaurant Business Magazine's 3rd Most Craveable Pizza Chain. The company is currently based in Columbus, Ohio.
---