Sbarro joined with franchise partner Khan Bahadur Foods to open eight new restaurants in Dhaka, Bangladesh last week. This was a historic occasion in that all eight locations opened simultaneously throughout the city, a first for Sbarro. The openings were preceded by a celebratory public relations campaign including a gala event attended by prominent industry figures, celebrities and many media outlets. Sbarro is the first New York Style Pizzeria in Bangladesh. Together with Khan Bahadur Foods, Sbarro has opened several locations over the past two years and has enjoyed much success through a focus on superior, consistent quality and exceptional customer service.
Mr. Mayeen Chowdhury, Managing Director of Khan Bahadur Group said, "We focused on communicating that Sbarro was an iconic American brand and that a taste of Sbarro's delicious pizza was a taste of America. This strategy proved to be so successful that we could invest in 8 stores making it a powerhouse international franchise brand in Bangladesh. With bigger global brands here, the move of opening 8 stores at a time was strategic because it shows strength and puts us at par with the more famous brands. We have all the intentions of continuing to open more Sbarro locations in Bangladesh."
David Karam, Sbarro CEO said: "We are very appreciative of the work that Mayeen and all the individuals within the Khan Bahadur Group put forth to open eight restaurants in such a short period of time. That is no easy feat, yet this team's commitment to their people and to making sure all of the details were in order was nothing short of tremendous. Mayeen and his team are excellent ambassadors of Sbarro in Bangladesh as shown by their proven success over the last few years. We are excited for their continued growth in the country."
For Franchise interest visit our Franchising Web Page.
Or visit us on social media at Facebook, on Twitter, or on Instagram.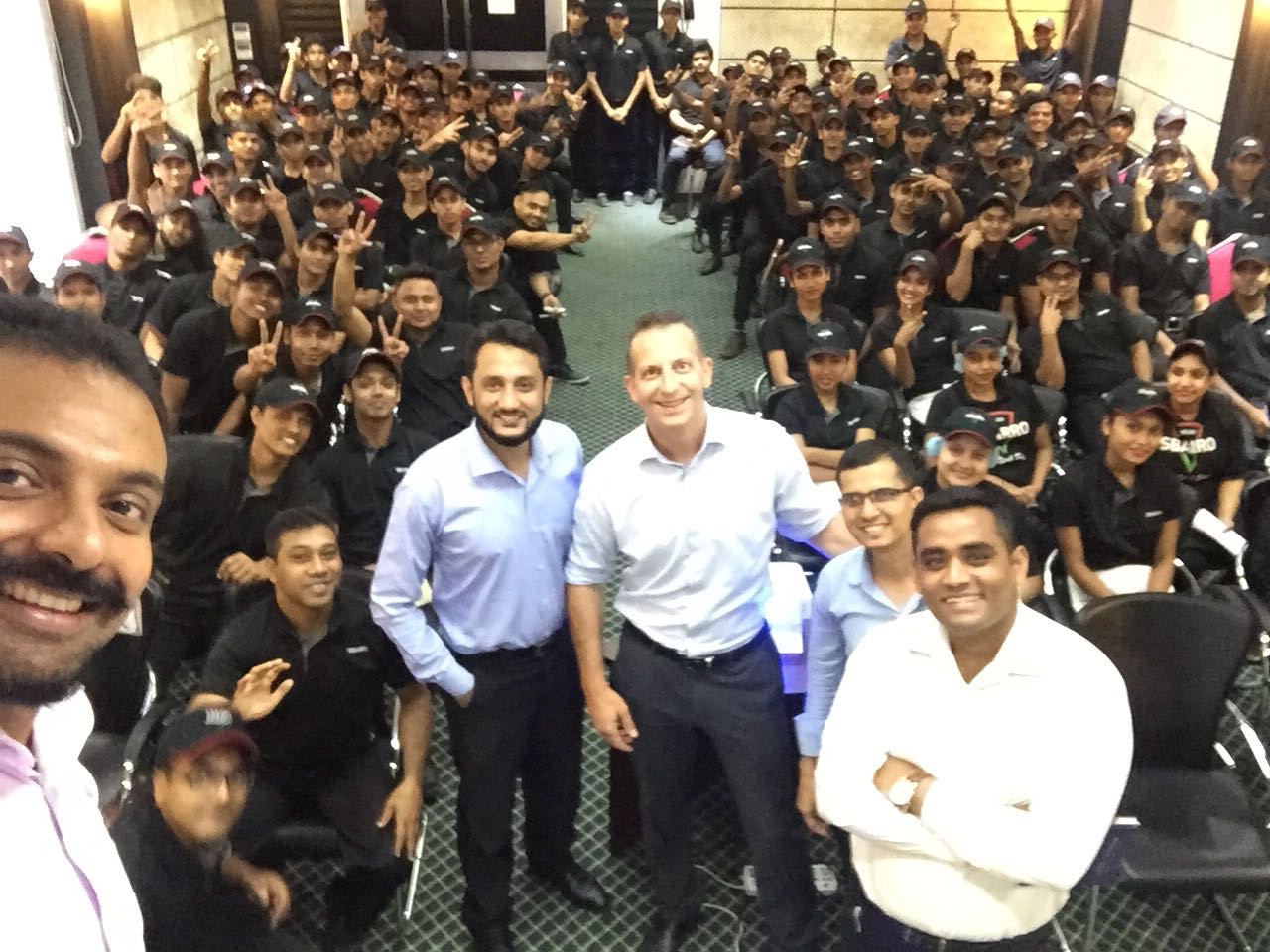 Pictured L-R: Ashik Kaiser (CEO, SBARRO Bangladesh), Ehsanul Kabir (Head of Operations, Training, and Administration), Aurelien Orphanides (SVP, International Operations), Ratan Kumar Gayen (Co-Manager), Shahadat Hossain (Operations Manager), Sbarro Employees