Sbarro announces the opening of its first restaurant in Romania by Franchisee Innovative Pizza Solution on October 14, 2017. This first site is located in Bucharest Mall. Famous for its high-quality products and innovative menu offerings, Sbarro will open two additional locations in Romania by the end of the year and a total of 20 in the next 10 years. Ultimately, Innovative Pizza Solution plans to open 30 restaurants across the Country.
"We analyzed the Romanian market thoroughly and saw that while the quick service segment has seen a significant number of concepts entering, there is still great potential for growth, even for a brand new to the country," said David Karam, Sbarro CEO. "We are confident that our offerings will resonate with consumers quickly, especially given our commitment to fresh ingredients including daily made from scratch dough. We're excited to join with Petko Zahariev and his team at Innovative Pizza Solution as we expand the brand together in Romania."
Brand Manager of Innovative Pizza Solution, George Barbu, added, "Romanians love delicious food and fast service and we are confident that Sbarro will be a hit in the market, not only because they deliver on both of these components, but because they add extremely affordable prices to the mix. We are looking forward to many more restaurants in the years to come."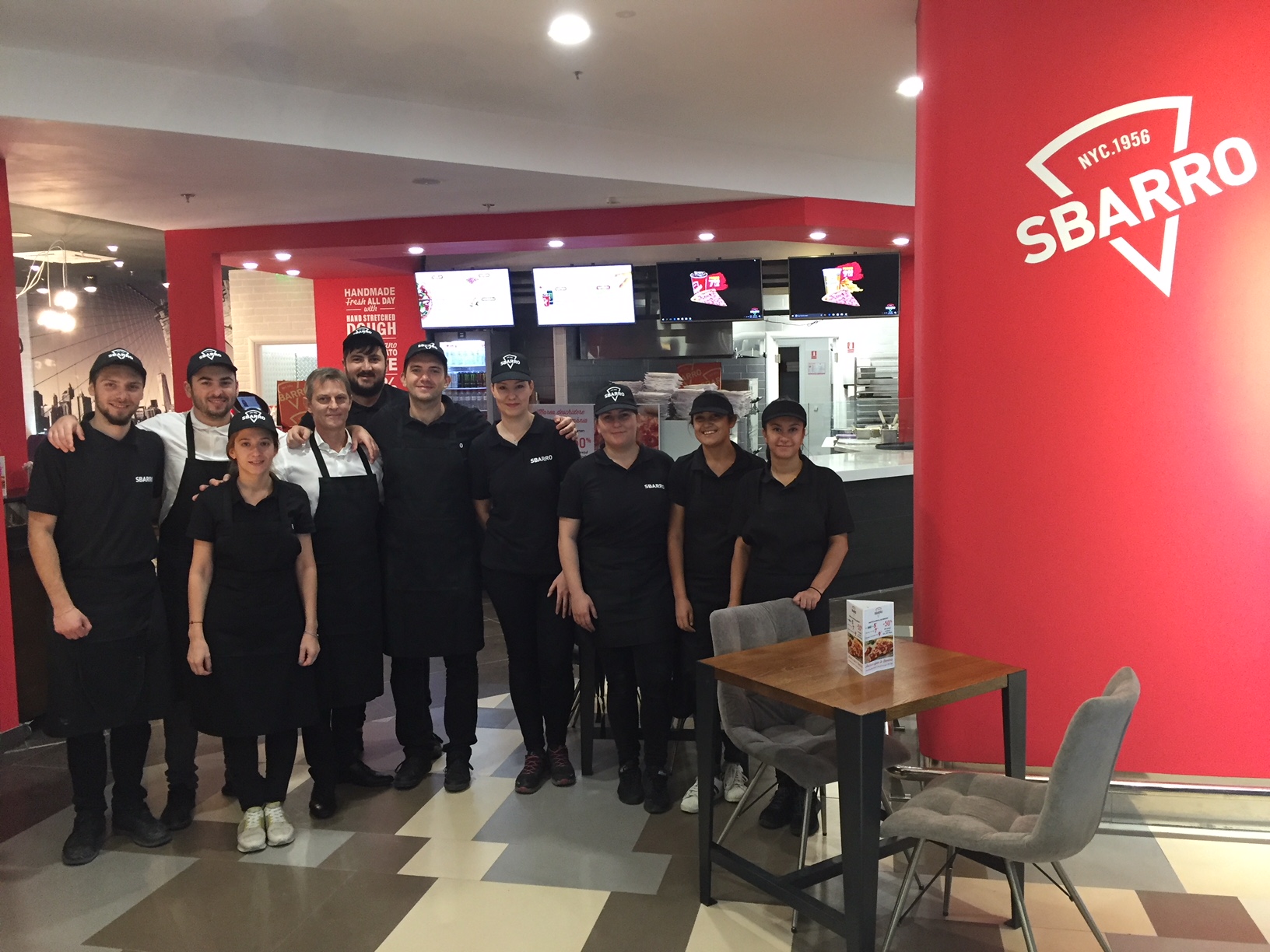 Pictured: L-R Bucharest opening team including George Barbu, Brand Manager, and Philipe Jore, Sbarro International Training.
For Franchise interest visit our Franchising Web Page.
Or visit us on social media at Facebook, on Twitter, or on Instagram.